I've Been Writing a Book—Phoenix in Action!
If you've been visiting this site with any sort of regularity, you'll notice that it's been quite a long time since my last blog post. Some of you might not care, and others of you might be wondering what is going on. This is an update of sorts.
An Update
Since I last blogged back in April 2017, two major things have happened in my Elixir world:
I spoke at ElixirConf 2017! You can watch the video of the talk and see my notes on my Talks I've Given page.
I have been using up my creative writing energy writing a book for Manning Publications — Phoenix in Action.
While I've greatly missed blogging on smaller topics such as Ecto and various Phoenix or Elixir projects, I have enjoyed the process of writing Phoenix in Action so far. I have learned a lot about the writing process and I hope that once I start writing on this blog again in the near future, you will see the benefits.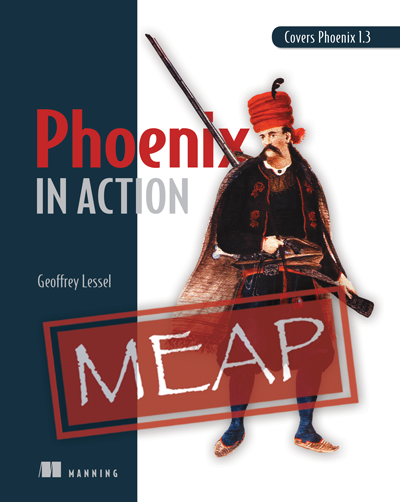 Head over to Manning's Phoenix in Action page now to purchase the book. It is currently in the MEAP program which is Manning's Early Access Program. What does that mean? Basically, I'm still writing the book. Why would you want to purchase a book that isn't finished? Well, you can help give me feedback during the process. As a chapter is finished, you will be notified that a new PDF is available for you to download which is the updated book.
Throughout the writing process, I would sincerely hope that you will provide me with feedback. Are things making sense? Am I moving too fast in one area or neglecting another? While I certainly have my own plans laid out for the remaining chapters, they aren't yet set in stone (since the chapters have yet to be written!).
The Contents
I'm still writing the book, of course, but I do have an idea of where we are going. During the course of the book, we'll be building a real-time auction site like ebay step-by-step. Each chapter will use the knowledge you gained from the preceding chapters to build up to more complex topics. By the end, we'll have a functioning auction site that has real-time interactions via channels and even provides an API (just in case you want to build a mobile app or something). If you don't know Elixir at all, there is even a chapter introducing the main pieces of the Elixir language and includes resources on where to dig deeper if you require it.
Thanks!
Thanks for visiting my site and I sincerely hope that you have learned something from my blog posts. If you have, please also consider purchasing Phoenix in Action as well.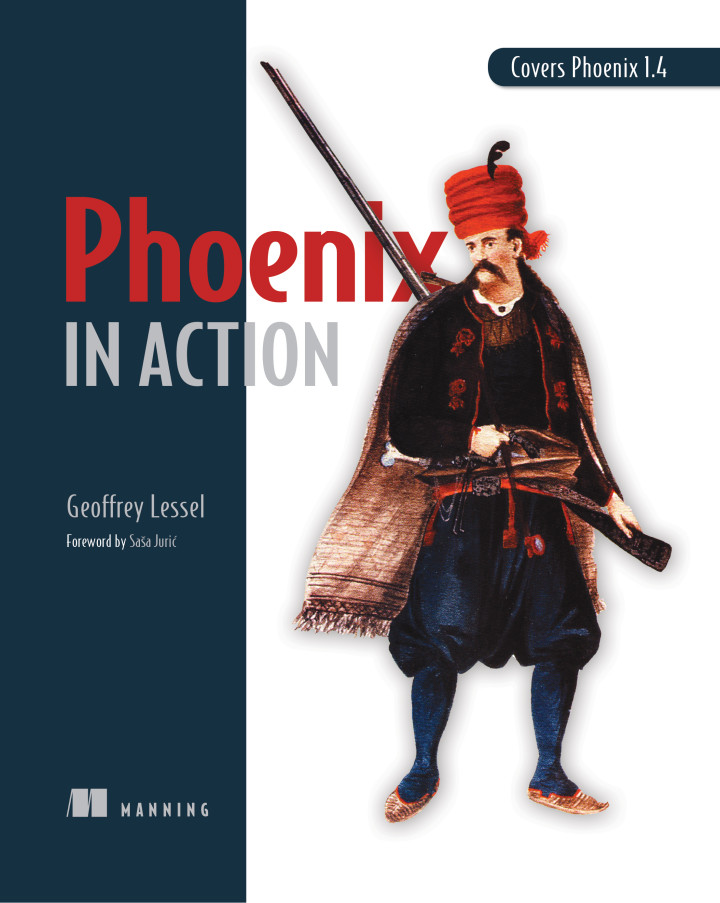 I've been working hard on the first book on the Phoenix framework from Manning Publications, Phoenix in Action. If you like what you've been reading and/or you have an interest in learning Phoenix, please purchase the book today! Want to know more, check out my blog post announcing the book or the one announcing its completion.